Starting a business is how you gain freedom in the world. It's why I'm doing my case study on how to make $10,000 a day passive by 30. Going down the entrepreneurial path is absolutely the path for me and the five million entrepreneurs in the US. While entrepreneurship is the path to freedom, there are a couple things you need to give up as part of that journey. Health insurance is one of them.
Entrepreneurship usually doesn't include any workplace benefits, such as paid leave, retirement plans, and especially health insurance. I say usually because some startup incubators do provide benefits. Regardless, that means health insurance is a worry for most entrepreneurs in the country.
Even worse, most entrepreneurs don't think about this because getting health insurance is typically offered as table stakes from most companies.
As exciting as it may be, being able to have control of anything that involves the business, you have to make plans for your healthcare. This post will help you know how to get your insurance, provide you with the best options, and throw some light on the benefits of having health insurance.
How to Get Health Insurance If You Are Self Employed
Being self-employed could mean you own your own business, or you are working a steady freelance gig every other day. Whatever it is, being your boss comes with responsibilities, this also includes your health insurance.
You may be healthy, but insurance coverage is crucial for self-employed business owners, especially if you don't have enough savings to cover an illness or accident that leaves you unable to work or make money to pay the bills. Unpredictable things happen so it's best you prepare yourself and stay covered.
If you have a family, it's even more important. My fiancee and I found out shortly after starting my entrepreneurial journey that we were expecting a  baby. As you can imagine, health insurance became a much bigger consideration.
If you are looking to move into freelancing or entrepreneurship, below are health insurance options for self-employed professionals.
The Health Insurance Marketplace
The health insurance marketplace is Obamacare. The ACA established the marketplace in 2010 that will allow you to find an insurance plan for you at a reasonable cost.
Regardless of your political affiliations, the marketplace should be one of your first stops to try and  find a plan to cover you and your family. They have a quick calculator you can use to see how much your insurance will be. It took me ~5 minutes to find, as a non-married guy in my 20's with a baby on the way that my insurance bill would be roughly $400  a month.
A word of warning, though.  When you log on, you're going to get this pop-up:
If you haven't had to buy your own insurance before, this pop-up can be confusing and make you think that you can't get insurance because of the open enrollment period. This period takes place in November and December before the year in which the coverage will take effect.  The odds are low you'll log on during exactly the right time.
Here's the key: you are eligible to  signup for insurance, regardless of the time of year, as long as you had a "change of life" event
A change of life event could be:
Getting married
Having a baby
Leaving a job and/or losing healthcare coverage
That last one is the most applicable here. If you leave your job to become a freelancer or entrepreneur, then you can sign up to get insurance. However, you should plan to do so immediately to ensure your eligibility. I set a calendar alert on my phone for the first day after I  left my old job to remind myself to do this.
Stride Health
Stride Health is an insurance company that provides a benefits platform that allows freelancers and part-time employees to select and enroll in affordable health coverage. You can see from their marketing that they are targetted directly at the freelancer population. It doesn't take much googling to see that this is a popular conversation point for freelancers online.
I  personally have not used their insurance, but a company that helps me find work highly recommends them as a service. Out of curiosity, I did go through their sign up flow. It took me 90 seconds to see quotes, most of which were ~$250/month. That's $150 a month cheaper than the marketplace above.
However,  these quotes were for shittier coverage. Depending on the type of plan you are looking for, Stride might be absolutely perfect or the exact opposite of what you want.
COBRA
COBRA, AKA "The Consolidated Omnibus Budget Reconciliation Act"  allows you to still benefit from your last job-based health plan. Depending on your current health insurance plan and eligibility, this may provide you with quality coverage during your transition period from being employed to being self-employed.
The reason why I love that Money Under 30 picture though is they're exactly right. COBRA is little more than a bridge to buy you time to figure out insurance. If you can avoid it and instead get a more permanent solution, then it's probably worth going for it.
Also, if you have access to a health plan from a parent or spouse, you can continue that coverage for up to an additional 36 months depending on the circumstances but be cautious, COBRA is usually more expensive than other options.
A spouses insurance plan
This might be worth getting married.
For example, my fiancee and I were already engaged when I left to go start a business. As a result, we talked about whether or not it made sense for us to get married real quick in order for me to get on her health insurance plan.
I was hesitant and didn't want to do so, in order to prevent her from being robbed of her wedding day, but it could be a nice strategy to hop on someone else's insurance.
If you are already married, then great!
Association Benefits
Some entrepreneurial organizations offer health insurance options for members. You can also look into this as an option for some sort of coverage, as this association benefits may be essential to your success in terms of being an entrepreneur, providing you with the right leads and growth.
Some association benefits example are:

Affiliated Workers Association (AWA): A national association for self-employed people, including independent contractors, small business owners, and entrepreneurs.
Association for Computing Machinery (ACM): An association of computer professionals, such as coders, developers, and database engineers.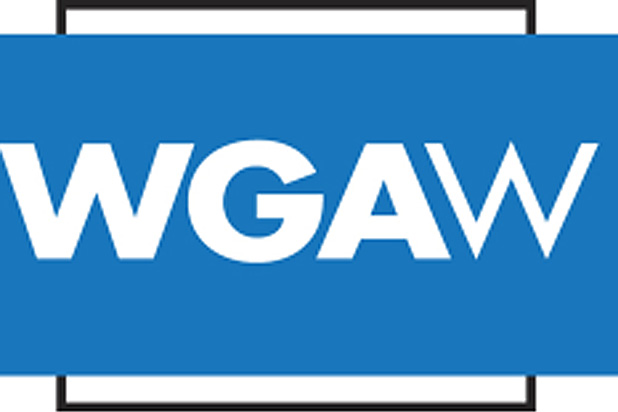 Writers Guild of America West (WGAW): A labor union representing professional writers and producers in the film, television, and new media industries.
Freelancers Union: This association represents freelancers in all fields from across the U.S.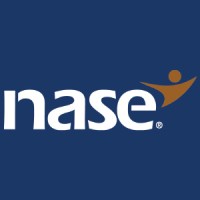 National Association for the Self-Employed (NASE): A non-profit organization that provides resources, support, and connections for small businesses in the U.S.
Health Insurance Tips for Freelancers and entrepreneurs
When shopping for the best health plan to fit you and your desired requirements, some tips may be useful to help you in buying the right health insurance for you.
Look for agencies that will be of help: it is always a good idea to connect and be in touch with organizations that offer something similar—like the association for benefits example we talked about. This keeps you informed and gives you an advantage.
Self-Employed Health Insurance Tax Deduction: If you qualify for this deduction as a freelancer, you can deduct 100% of your health insurance premiums from your adjusted gross income every year. While I'm not a tax expert, I strongly recommend you look into this benefit.
This is a deduction for the freelancers and their dependents only. The key to qualify is whether or not meet the definition of a freelancer, which requires:
You need to prove you have your personal health insurance coverage and not covered by an employer's or your spouse's employer
You need to have some income coming in. You can only deduct as much as you earn; if you do not make business income, you cannot be qualified.
A High Deductible Health Plan Makes Financial Sense: Leverage an HSA (Heath Savings Account) to have a tax-advantaged savings account linked to a high deductible health plan (HDHP). That way, you have the tax-free money as savings account for you and your dependents to pay for qualifying medical expenses. The interest you earn in your HSA is tax-deferred, and the withdrawals you make to pay for medical expenses are tax-free as well.
Get Advice From an Independent Insurance Agent: As you search for the best health insurance you as a freelancer, don't rely solely on the information you find online. Try reaching out to an independent insurance agent for expert advice on how to about everything and choosing the right plan that works.
You can get more information by clicking this link:(https://www.daveramsey.com/blog/self-employed-health-insurance)
How Health Insurance Benefits Your Small Business
Once you have your business up and running, it's now time to think about offering health insurance to your employees. This is expensive, and for that reason, many entrepreneurs prefer to avoid it. However, it's worth looking in to. Here's why:
Tax credits: purchasing plan through the Small Business Health Options Program (SHOP) Exchange, you'll get a tax deduction, and you can also deduct employee benefits, including health insurance costs.
Boost productivity: health is wealth; when your workers are healthy and feel less stressed, they are more productive and happier at work, which benefits higher customer satisfaction.
Reduce employee turnover: having health insurance for your workers can be expensive but worth it because employees consider health coverage essential when they decide to stay at their job, Lack of this can lead to loss of productivity or shortage of workforce, which is bad dm for your business.
Recruit better talent: A measly 55% of small businesses with fewer than 100 employees offer health insurance, according to the Bureau of Labor Statistics. A survey by AHIP found that health insurance makes a big difference in accepting a job or keeping one.
You need it: as a small business owner, you may think you don't need to have health insurance like your employees do, but it's essential you get one for yourself too cause you need it. Owning a registered business in some states allows "groups of one" to purchase group coverage. Health insurance means financial security for both you and your employees.
Also enjoy job security, as a freelancer without any employees, health insurance is still a necessity. It protects you, your dependents, your finances, and your business against any unforeseen illness or accident
Types of Healthcare Insurance Plans
The following are categories of health insurance plans to consider as a freelancer and/or entrepreneur.
Health Maintenance Organizations (HMO)
It provides integrated care with a focus on prevention and wellness.
Participants must choose doctors who work for or contract with the HMO.
It does not typically cover out-of-network care except in an emergency.
It may require participants to live or work in its service area to be eligible for coverage.
High Deductible Health Plans (HDHP)
Higher deductible and lower monthly premiums
Point of Service Plans (POS)
Participants pay less if they use network doctors, hospitals, and other health care providers.
POS plans require a referral from your primary care doctor to see a specialist.
Preferred Provider Organizations (PPO)
Participants pay less if they use the network of participating health providers.
You can use doctors, hospitals, and providers outside the network for an additional cost.
Exclusive Provider Organizations (EPOs)
Coverage is limited to care from providers in the EPO's network (except in an emergency)
Small Business Health Insurance Cost
The cost of providing health insurance is usually measured in money and time. If you are bearing some of the premium costs, you have to put in that cost. Group health insurance is expensive, mostly for small businesses because they have smaller budgets with fewer management resources at their disposal, and they usually have a hard time meeting participation requirements. Taking all these into consideration, it's clear that the total cost of offering a group health insurance policy goes far beyond the pricy premiums.
Some of these costs to lookout at for and keep in mind include:
1. Monetary Costs
The monetary cost of providing health insurance as a small business depends on the capacity of the benefits you will be providing, who you will be covering i.e., Is it just your employees, or will you include employee's dependents? What percentage of the premium are you going to cover? If you're using a broker, PEO, or other third-party services to find health insurance for you, then you have to take care of their fees as well.
2. Time Costs
Trying to find and decide on the best health insurance plan that works for you takes time.
A lot of time and energy is put into looking online for health care services; you have to fill out paperwork, discuss with employees about their needs, and interact with other entrepreneurs and small business health insurance experts. You also need to revise your health insurance plan every year for open enrollment and be sure it's properly maintained at all times.
3. Group health insurance premiums
Of course, businesses can reduce their budget by implementing higher cost-sharing requirements on employees. The higher these requirements, though, the greater the risk businesses run of having eligible employees decline participation in the policy. If too many employees choose not to participate, the business may not be able to offer the policy at all.
4. Group health administrative costs
Having a small business means a small staff size and may require an employee to fulfill many functions because of not enough labor. Offering group health insurance is another claim on their time.
When getting a group health insurance for your small business, keep in mind that you are like the middleman between the insurance provider and your employees and communication might be a little complicated especially with the back and forth on potential insurance issues and you also have to renew their insurance annually which complex and require a great deal of time to complete.
Consider all these before you get a group health insurance and keep in mind that negotiations, changes, and be policies are bound to come up
5. Cost of turnover
Group health insurance comes with a number of difficulties, and a major one is that the policies are mostly one for all because of cost and minimum participation requirements. This also means someone may not get the policy they want as their health needs may not be covered, or they might be unable to contribute to their health savings account (HSA) because of the policy.
Know that without health benefits that are valuable to your employees, they might leave, and it will cost you more to find replacements, so choose wisely.
Conclusion
As a freelancer or small business owner, getting health insurance before you start a business is important. Life is very unpredictable, and tragedies happen in form illness and accidents and to be prepared for whatever unforeseen mishap is always better than not being prepared at all.
This post talked about how to get insurance and the available options to pick from, whether for a short term or long term period. The best and easiest means to acquire the best health plan option that works for you, and the benefits of health insurance such as tax credits, boost productivity, and even helps in recruiting better clients.
This post also suggested some tips that come in handy when deciding the health plan that works for your business, looking for agencies that help, getting advice from an insurance expert, and even having association benefits. Starting up a business and becoming your own boss comes with its own ups and downs, and it will do you good to invest in health insurance, secure the continuity of your business as well as that of your employees and other dependents. Get health insurance today.